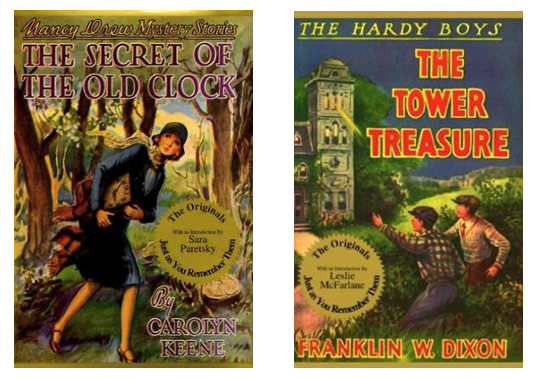 There were only a handful of Flash Fiction presentations, but there was a lively discussion about the impact of these two series and how cultural shifts impact our perceptions. What was acceptable in the 30s is often frowned on today. Yet some attributes of the young protagonists in these stories seem to hold their appeal.
Presenters included Julia A Hunter (Nancy Drew's Obituary), Larry Keeton (Hardy Senior Moment), Mary Jane Ferguson (Nancy Drew at 70), Curt Colbert (Milkman Mystery) and Cynthia Blair (Ned & Nancy).
Fun Fact: Among those women claiming Nancy Drew as a role model: Sandra Day O'Conner, Ruth Bader Ginsburg, Sonia Sotomayor, Oprah Winfrey, Barbara Walters, Barbra Streisand, Beverly Sills, Carolyn Heilbrun, Sara Paretsky, Ellen Barkin, Emma Roberts, Laura Bush, and Hillary Clinton.