2021 Officers:
President: Charlotte Stuart
Vice President: Robert Herold
Secretary: Peggy Barnett
Treasurer: Curt Colbert
Charlotte Stuart is the author of the Discount Detective Series (Survival Can Be Deadly and Campaigning Can Be Deadly) as well as two other mysteries featuring female protagonists. She had an article in National's inSinC Quarterly on how to categorize humorous mysteries. She also does presentations on the topic Getting Serious About Humor: Murder Mysteries that Bump Your Funny Bone.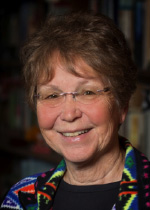 Robert Herold (Bob) is the author of the supernatural mystery series The Eidola Project, plus a contributor to a charity anthology to support the Australian Red Cross after their fires, Australia Burns, vol. 3. Robert is delighted to be a member of Sisters in Crime and is glad they allow misters into the club. He has found it to be a wonderfully supportive community full of talented people.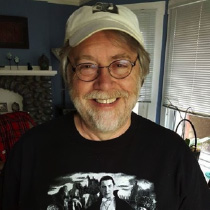 Peggy Barnett is from New York, where she worked as a professional photographer and real estate developer.  After moving to Washington in 2006 she published On Your Left, her memoirs as poetry. Peggy has just written her first novel, a medieval historical romance/thriller Blood Rainbow. She is a member of Sisters in Crime and EasySpeak Poetry Forum.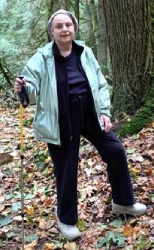 Curt Colbert is the author of the Jake Rossiter & Miss Jenkins series—RAT CITY, nominated for a Shamus Award for Best First P.I. novel of 2001; SAYONARAVILLE; and QUEER STREET—as well as the recent All ALONG THE WATCHTOWER, featuring Matt Rossiter (Jake's son!). He also published the Barking Detective mysteries in collaboration with Waverly Fitzgerald (as Waverly Curtis).