July Zoom Program: Virtual Ice Cream Social
We will be unable to hold our annual July picnic because of coronavirus risks. We do not, however, want to miss out on the chance to get to know each other better. Please attend our Ice Cream Social the evening of July 9 at 7 PM. Bring your own ice cream, frozen yogurt, or dessert of your choice which you can share with us 'on camera' to delight our eyes and virtual taste buds.
During the Social each participant will have approximately five minutes to give an update on what you are working on or anything else you would like to share about what you've been up to. One option is to answer the following questions:
If you're a writer, what is your current work in progress?
What are you currently reading?
What is the best piece of advice you've received about life, love, writing or surviving pandemics?
Hope you will join us!
The Zoom meeting information will be emailed to members. Contact us if you did not receive it.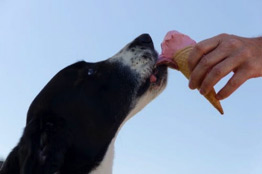 ---
August: Summer break (no meeting)
September: Michael Pool – Fictional Versus Real-life PI Work
Michael Pool is a gifted mystery/detective author who works as a full-time private investigator and as a martial arts trainer. Michael will talk about the differences between fictional PI work and real-life PI work, as well as the craft of mystery writing. For more information about him, go to www.michaelpool.net.
October: Elizabeth George
November: It was a dark and stormy night! Members will share a short previously written flash fiction piece, using a common prompt.