February 9: Detective Adam Richardson
7 PM (Zoom)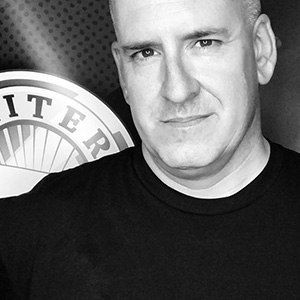 Adam Richardson spent 17 years of his 25+ year career in law enforcement as a police detective. He is the host of the Writer's Detective Bureau podcast and YouTube channel and the creator of the Writer's Detective School. Adam will discuss his work as a veteran police detective and how he got into educating crime fiction authors and screenwriters. He will also generously share his expertise to answer your questions about criminal investigation and police work.
To find out more about Adam or see the range of questions he answers, check out his podcast or visit the Writer's Detective Bureau on Facebook.
To submit a question for Detective Richardson ahead of the event, email Mark Jacobs at pugetsound.sinc@gmail.com. We intend to open the Zoom room up for live questions toward the end.
---
March 9: Dr. Neil Bradbury
7 PM (Zoom)
In March, Dr. Neil Bradbury will join us for A Consumer's Guide to Poisons: A Brief History of Poison in Literature and Crime.
Throughout history poisons have both intrigued and appalled. From real life murders to the use of poisons in murder mysteries and political thrillers, we will see how poisons are administered, how they kill, and what symptoms each poison would cause. So sit back, relax, and make sure you know exactly what's in the coffee you are drinking!
Dr. Neil Bradbury is the author of A Taste For Poison, which Kathy Reichs described as "A fascinating tale of poisons and poisonous deeds which both educates and entertains." With degrees in Biochemistry and Medical Biochemistry, Dr. Bradbury is a scientist, researcher, writer and teacher. Like all of us at Sisters in Crime, he's mad about mysteries and poisons.