March 11: Everything You Ever Wanted to Know About Writing a Series—Or, Getting Serious About Series!
7 PM on Zoom (the meeting link will be sent to members; contact us if you do not receive it)
Puget Sound Sisters in Crime is delighted to welcome three outstanding writers of series to share their knowledge of best practices. Come and learn from their expertise!
Cynthia Blair is the author of 59 novels, more than half of which were part of a series. Under the pen name Cynthia Baxter, she has written three cozy mystery series over the past twenty years: The Reigning Cats & Dogs mysteries, featuring a veterinarian on Long Island (9 books, published by Bantam); the Murder Packs a Suitcase series, featuring a travel writer (Bantam, 2 books); and the Lickety Splits Ice Cream Shoppe mysteries, featuring an ice cream shop owner in the Hudson Valley (4 books published by Kensington).
During the 1980s and 1990s, as Cynthia Blair, she wrote a 13-book series for young adults about a set of identical twins and a 5-book series for younger readers called the Bubble Gum Gang Mysteries (both published by Fawcett).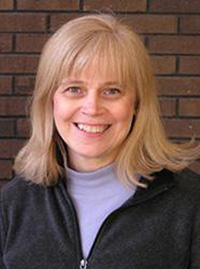 Since doing her graduate work in medieval history and literature, Candace Robb has been engaged in bringing to life the rich culture of the late medieval period, from the arts to the politics. She is the internationally acclaimed author of 21 crime novels featuring medieval sleuths Owen Archer (13 books, most recently A Conspiracy of Wolves, A Choir of Crows, The Riverwoman's Dragon-in 2021), Kate Clifford (three, most recently A Murdered Peace), and Margaret Kerr (three, most recently A Cruel Courtship). PW says: "Robb effortlessly integrates the era's intrigues into a whodunit framework and peoples the plot with a wide array of characters readers will come to care about." She is also the author of two historical novels about the women in King Edward III's court, The King's Mistress and A Triple Knot (writing as Emma Campion). Candace lives in Seattle, where she sings in the Medieval Women's Choir. She frequently travels to the UK for research and inspiration.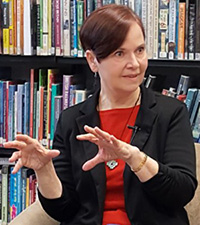 Cindy Sample is a former corporate CEO who decided plotting murder was more entertaining than plodding through paperwork. Her national bestselling mystery series, described as Erma Bombeck meets Agatha Christie, features single soccer mom, Laurel McKay. The eight-book series is primarily set in the California Gold Country, unless Cindy feels like traveling. Then the characters tag along with her on trips to Hawaii, the Caribbean and Las Vegas. Cindy is a five-time finalist for the Lefty Award for Best Humorous Mystery and a two-time finalist for the Silver Falchion award for best traditional mystery. She is a past president of the Sacramento chapter of Sisters in Crime.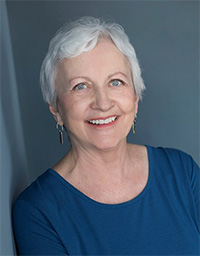 April 8: Query Letters That Work (The Good Parts Version)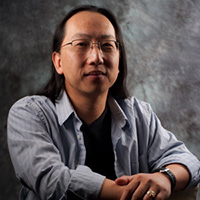 7 PM on Zoom (the meeting link will be sent to members; contact us if you do not receive it)
Puget Sound SinC is pleased to welcome noted writer and speaker Curtis C. Chen! Once a Silicon Valley software engineer, Curtis C. Chen (陳致宇) now writes stories and runs puzzle games near Portland, OR. He's the author of the Kangaroo series of funny science fiction spy thrillers and has written for the Serial Box original shows Ninth Step Station, Machina, and Echo Park 2060 (forthcoming). Curtis' short stories have appeared in Playboy Magazine, Daily Science Fiction, Oregon Reads Aloud, and elsewhere. His homebrew cat feeding robot was displayed in the "Worlds Beyond Here" exhibit at Seattle's Wing Luke Museum.