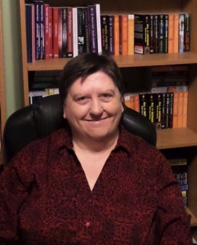 Dawn Dowdle of the Blue Ridge Literary Agency presented answers to questions from a member survey about working with an agent. Of members who took the survey, 17% had an agent and 57% were looking for an agent. Some of the questions Dawn answered:
What can an agent do for an author that they couldn't do for themselves?
How do you query an agent?
What happens if an agent turns out to be a bad fit?
She also responded to specific questions about the state of publishing for particular genres, how to negotiate rights, how to end a relationship with an agent, and what to expect in advances and earnings. In addition, she offered suggestions about how to determine if a particular agent is right for you—personal style, how they run their business, and what kinds of books they are interested in. She also touched on the need for a platform for authors of non-fiction, how the market for e-books is growing, and how much marketing most publishers expect from authors.