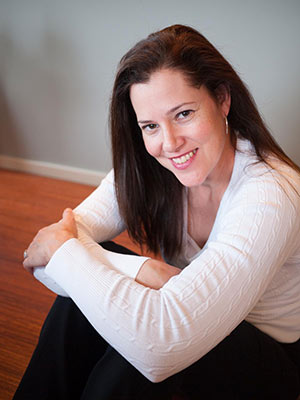 Award-winning author Ingrid Thoft will be the guest speaker at our meeting on Thursday, October 10th, at 7 pm in the Stadler Room, Third Place Commons, Lake Forest Park. SinC members are invited to a dinner with Ingrid before the program at 5 pm, at the Everest Kitchen, Lake Forest Park. Please RSVP by Mon, Oct 7 if you wish to join us. 
Although Ingrid lives in Seattle now, she is a native of Boston and turned to these roots in creating her heroine, the private investigator Fina Ludlow and her family of ambulance-chasing lawyers. The four books in the series to date, tersely named LOYALTY, IDENTITY, BRUTALITY, and DUPLICITY, focus on Fina's investigations as the PI associated with her family's law firm. The web of relationships this involves is central to the books and sets Fina apart from the loner PIs so common in fiction. Her cases also entangle her in social issues from pedophilia and prostitution to fraudulent fund-raising. BRUTALITY received the 2015 Shamus Award for Best PI  Novel; and she won the 2018 Spotted Owl Award for DUPLICITY. 
Born in Boston, Ingrid is a graduate of Wellesley College. Her interest in the PI life and her desire to create a believable PI character led her to the certificate program in private investigation at the University of Washington.  She lives in Seattle with her husband.