Susan McCormick will discuss her Fog Ladies cozy murder mystery series and a writing life in general with the Capitol Crimes Sister-in-Crime chapter Book Club on August 10. Register here.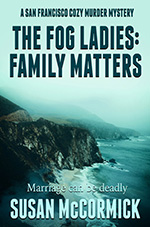 Glen Erik Hamilton: Island of Thieves is Glen's sixth novel in the award-winning Van Shaw series. It was released on July 27 from William Morrow. While working a new security gig on a privately-owned island, former Army Ranger Shaw stumbles across a murdered foreign national and quickly becomes both the prime suspect and the prey in a deadly cross-country pursuit. Publishers Weekly's starred review: "Edgar finalist Hamilton has never been better."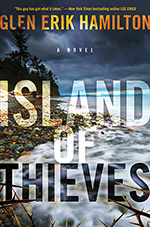 A mass market version of Bharti Kirchner's latest mystery, Murder at Andaman: A Maya Mallick Mystery (Book 2, Camel Press), will be published by Harlequin.