Bharti Kirchner's Murder at Andaman was published in December 2020. This is what Cara Black, best-selling author had to say about it: "Murder at Andaman, Bharti Kirchner's latest mystery, brings a sharply observed eye to this engaging, atmospheric tale set in the Andaman Islands exploring friendship. And murder. Don't miss Murder at Andaman, I couldn't put it down."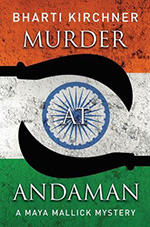 Jeanne Matthews' latest book, Devil by the Tail, is scheduled for release on July 20, 2021.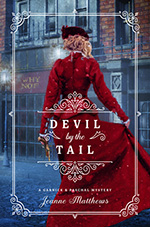 The third book in The French Quarter Series by Jen Pitts will be published on June 30, 2021. A Deadly Check-In follows Samantha as she solves mysteries of the past and present in her new hometown, New Orleans.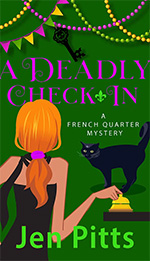 Marty Wingate: Thursday, June 17 at 5 PDT it's all things British as I chat with authors Anna Lee Huber (A Wicked Conceit, book 9 in the Lady Darby mysteries) and Connie Berry (The Art Of Betrayal, book 3 in the Kate Hamilton mysteries). I'll be discussing my historical fiction, Glamour Girls, set during WWII, as well as my present-day First Edition Library mysteries (Murder Is A Must, book 2). Brew yourself a cup of tea and join us on Facebook Live!