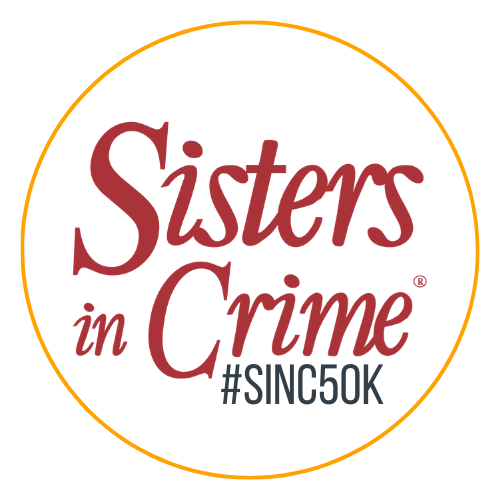 Join Sisters in Crime to "sink 50K" with the #SinC50K National Novel Writing Month Challenge!
NaNoWriMo stands for National Novel Writing Month. This annual event takes place in November, and the goal is to get 50,000 words written during the month. The organization helps you reach that goal by creating community support, badges for participation and other events to support you as you get that draft done!
A month for writing novels? No, ONE novel—yours. Use NaNoWriMo to start a new draft or to finish a work in progress or finally try that other subgenre you've always wanted to write.
Set a goal of 50,000 words drafted during the month of November
Get tips and hints for how to manage and meet your writing practice
Join special SinC50K virtual write-ins and social media "word wars" to meet your word count
Share your progress and celebrate milestones with your fellow Siblings
As a Sisters in Crime member, you'll also have access to a series of NaNoWriMo-focused webinars and encouragement from your community—and a special virtual event just for SinC50K participants. So why not give NaNoWriMo a shot and #SinC50K this November?
Sign up for Sisters in Crime's #SinC50K challenge HERE to get weekly encouragement and prompts and emailed invitations to all our planned activities, including write-ins, webinars before and after November, and a special event to celebrate at the end of the challenge.
Webinars
Sisters in Crime's upcoming NaNoWriMo-focused webinars will help you get ready. These are free and open to the public as live webinars, archived after the live event for SinC members only.
All webinars already open to registration are listed on the Sisters in Crime website.
Social Media
Sign up at our short-term SinC50K NaNoWriMo Facebook group. Sign-ups for the Facebook page are open now; we'll open the doors October 22 and start up content, prompts, and information sharing. This is open to the public, but we'll be monitoring sign-ups.
Follow along with the challenge and get encouragement to keep going. Like, follow, share, and use the #SinC50K hashtag!
-Facebook: https://www.facebook.com/sistersincrime
            -Twitter: @SinCNational
            -Instagram: @sincnational
-YouTube: https://www.youtube.com/user/SistersInCrimeInc
Follow @NaNoWriMo on social media to share their posts and encouragement. Use their hashtags, too, including #NaNoWriMo2020 and #NaNoPrep, leading up to November.